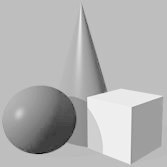 BUY A MEMORIAL BRICK
Our Memorial Brick Garden now has bricks. Stop by and take a look.
As of June 1st,
The Senior Center is still closed
for all senior activities till further notice.
Meals on Wheels will continue.
Please feel free to contact us at 653-4078 with any questions.
We will update you as we get further information!
Bingo is cancelled indefinately.
IT'S SIMPLY BLACK & WHITE - Rescheduled for June 25
Painting & Light Dinner - Taking Reservations Now
SEE OUR TRIPS & EVENTS PAGE FOR MORE INFO!
1775 Wheatleys Pond Road
Smyrna, DE 19977
302-653-4078
fax - 302-653-8412
Attachment A
Title VI Notice to the Public
Long Title VI Notice
MAWSC operates its programs and services withoug regard to race, color, or national
origin in accordance with Title VI of the 1964 Civil Rights Act. Any person who believes
that she or he has been aggrieved by any unlawful discriminatory practice under Title VI
may file a complaint with our agency.
Any such complaint must be in writing and filed with this agency within 180 days following
the date of the alleged discriminatory occurrence. For information on our
nondiscrimination obligations or how to file a complaint, please contact
MAWSC by any of the methods listed below.
Mamie A. Warren Senior Center
Phone - 302-653-4078
Fax - 302-653-8412
Email - debmawsc@comcast.net
If this information is needed in another language, please contact us.